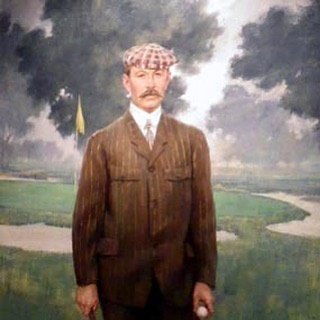 Bacon Park Golf Course has been the epicenter of Savannah golf for as long as most people can remember. The course is owned by the City of Savannah and was designed by renowned golf architect Donald Ross in 1926. Actually, the Bacon Park course we play and love was originally part of a design that made up 72 holes. Two were built but one was closed around 1940. In 1985, an additional nine holes were added to make Bacon Park a 27-hole facility. In 2014, the management contract for the course was awarded to OC Welch Golf Properties, and the most comprehensive golf renovation in Savannah's history was launched.
Mr. Welch hired famed golf architect Richard Mandell of Pinehurst, NC to restore Bacon Park's original layout envisioned by Donald Ross nearly a century before. Using Ross' original field sketches, aerial photos from 1951 and 1971, as well as Mr. Welch's memory, Mr. Mandell was able to reassemble the history of the original Donald Ross course. The resulting transformation is a masterpiece that is like looking back in time to what Donald Ross envisioned nearly a century before.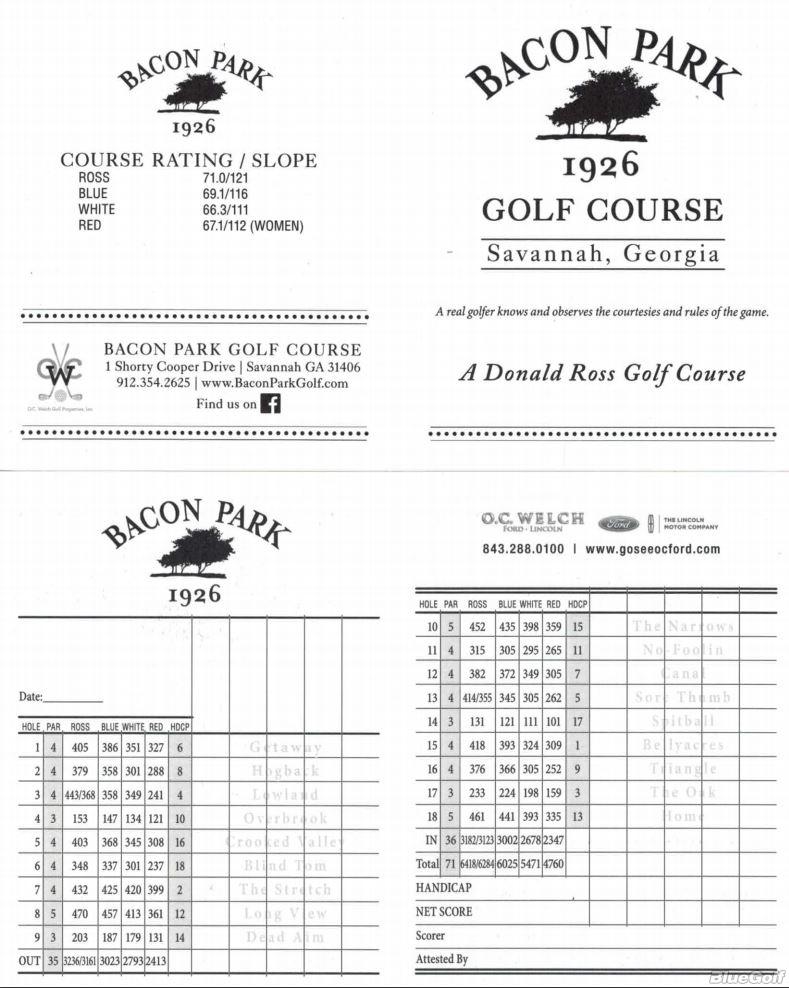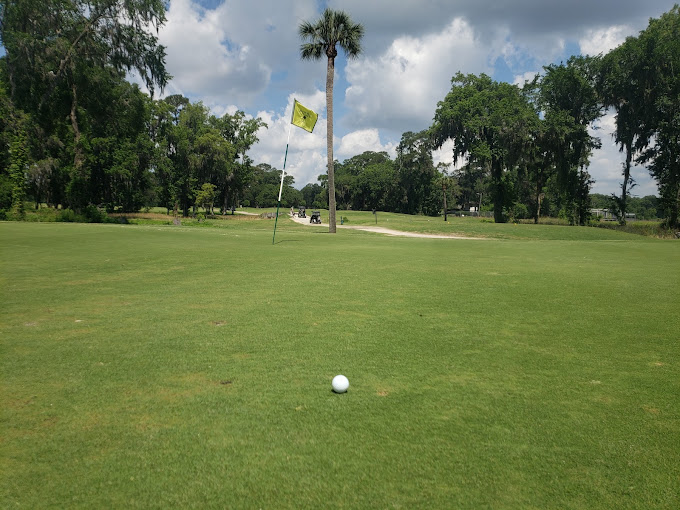 Each hole on the course is named to describe the hole's character in the overall layout. The first nine includes Getaway, Hogback, Lowland, Overbrook, Crooked Valley, Blind Tom, The Stretch, Long View and Dead Aim. The second nine features The Narrows, No-Foolin, Canal, Sore Thumb, Spitball, Belly Acres, Triangle, The Oak and Home. The course itself is a brilliantly conceived illustration of all of the characteristics of Donald Ross' genius. Sloped greens, undulating fairways, clever bunkering and towering oak trees protect par on a course that stretches out to barely 6,600 yards from the back tee box. Like most Ross courses, Bacon Park is a course that keeps golfers coming back for more after each round.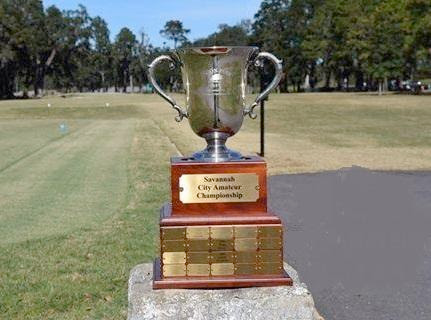 Bacon Park has also been the host for the Savannah City Amateur for more than 50 years, and the names on the City Am trophy include some of the most recognizable golfers ever to tee it up in Savannah. Each year, the best amateurs in the city compete against each other the Donald Ross to claim the crown of Savannah's best golfer. And each year a new story is told on the final nine of the final round. Savannah golfing legend John Skeadas SR owns the record for the most City Am wins with six, but there is always a new generation of players growing up at Bacon Park that could produce the next great champion.
The facility has always been a hub of community activity, and Bacon Park hosts charity golf tournaments, family nights and junior golf events on a regular basis. It's been said that Savannah is a big small town, and you don't have to look far to find a friendly face at Bacon Park Golf Course.
Bacon Park Pro Shop
Our club inventory is geared toward Beginners and Budget Players. This includes full sets for men, women and juniors. We have drivers, fairway woods, hybrids, wedges & putters from manufacturers like Wilson Staff, Titleist, Callaway and Tour Edge. We also have a Select Inventory of New Clubs in stock and will Custom Order from most manufacturers. You can find great deals on shoes from Foot Joy in our shoe department. We offer weekly specials on balls, gloves, tees, bags and just about anything else a golfer needs.
Bacon Park's famous 19th hole is also housed in the Pro Shop, and you can almost always find a friend ready to share some golf stories and a hot dog or a cold drink. It's always a great day to visit the Bacon Park Pro Shop!
Our Staff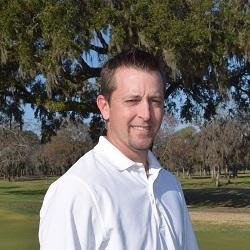 Head Golf Professional Gordon Gnann joined the Bacon Park team in 2018 and brought a commitment to teaching and providing exemplary customer service as a golf professional. Gordon is a PGA Class A golf professional with more than 15 years of experience in the golf industry. He has also earned Level 1 certificaiton from the Titelist Performance Institute, which enables him to incorporate functional and golf-specific fitness into his teaching approach. Gordon has demonstrated a dedication to growing the game of golf throughout his career. He successfully launched and managed the Seaport Open in Savannah and has developed teaching and player development programs for all levels of golfers during his career. As a native Savannahian, Gordon is familiar with the crucial role Bacon Park plays in the golf community.
---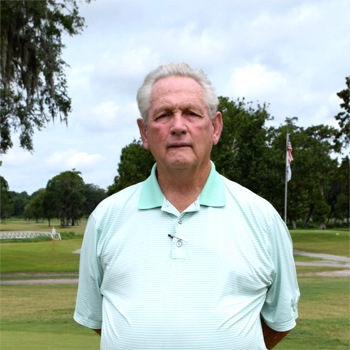 Fred Elmgren is a Savannah native and learned to play golf at Bacon Park back in the 1950's under the tutelage of Tommy Ryle. Like many young Savannah boys of that era, Fred's parents would drop him off and they knew Shorty Cooper & Tommy Ryle would keep them safe and out of trouble. After serving the Marine Corps, Fred's youthful hobby would eventually turn into a career as he entered into the Golf Profession. He worked at the prestigious East Lake Golf Club in Atlanta, The Savannah Golf Club and LaVida Country Club in Savannah among various other courses. Fred was known as the "3 for the Show Pro" because of the many years he taught golf on a WSAV TV morning show of that name. His experience with golf and technology helped him open and operate the TeleGolf Instruction Center in Atlanta where he became one of the first Golf Professionals in the world to teach using Video Replay. Fred's career came full circle in February of 2014 when he became the Special Projects Manager for O.C. Welch Golf Properties. Fred teaches clinics and individual students. He oversees club repair and is deeply involved in developing plans for growing the use of Bacon Park in the years to come. Fred and his wife, Beth, have three children: Leigh Ann, Fred III (Butch) and Chris. They have six grandchildren: Christopher, Natalie, Katie, Lindsey, Matthew & EJ. You may email Fred at fred.elmgren@baconparkgolf.com.